If you changed your external store's name and URL you can update it by doing the following:
1. Go to the External Stores section of the Creator's Dashboard.
2. Click the external store service under "Add a external store" -- for example for Payhip: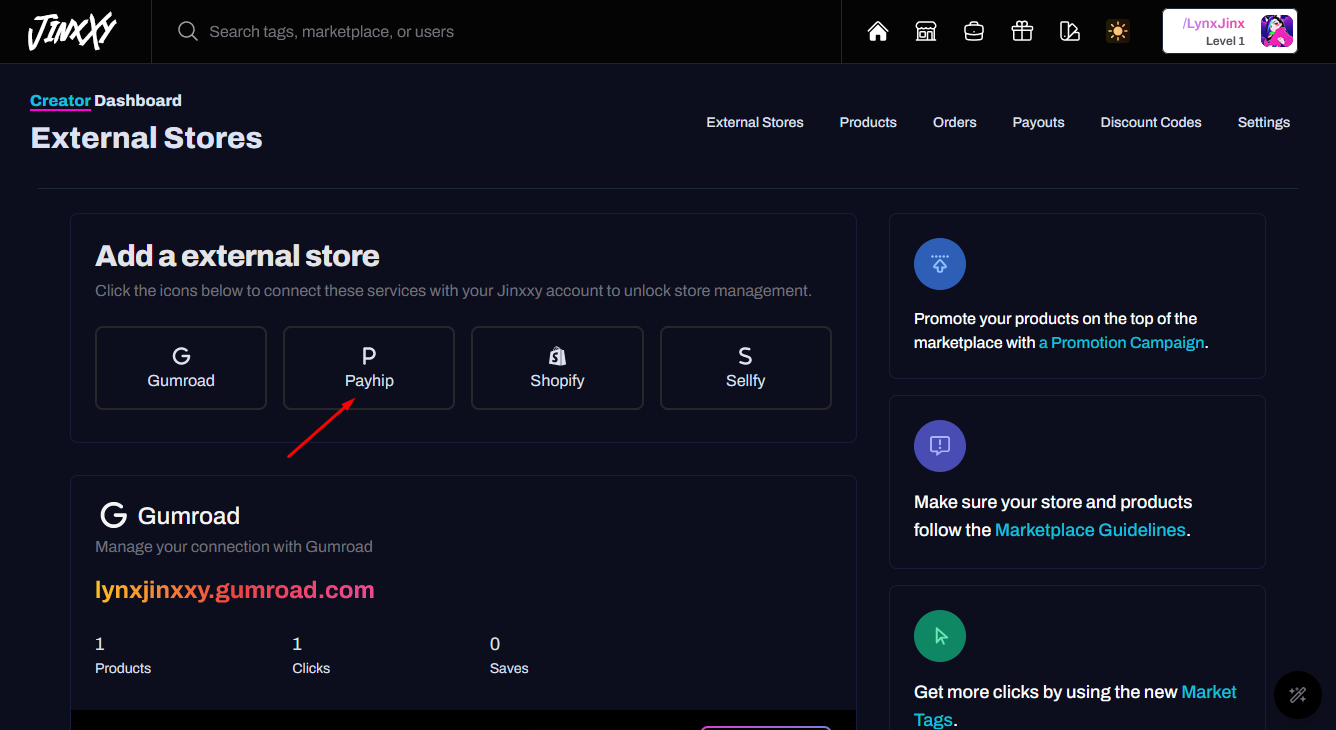 3. Verify the ownership by following the directions on the form that opens: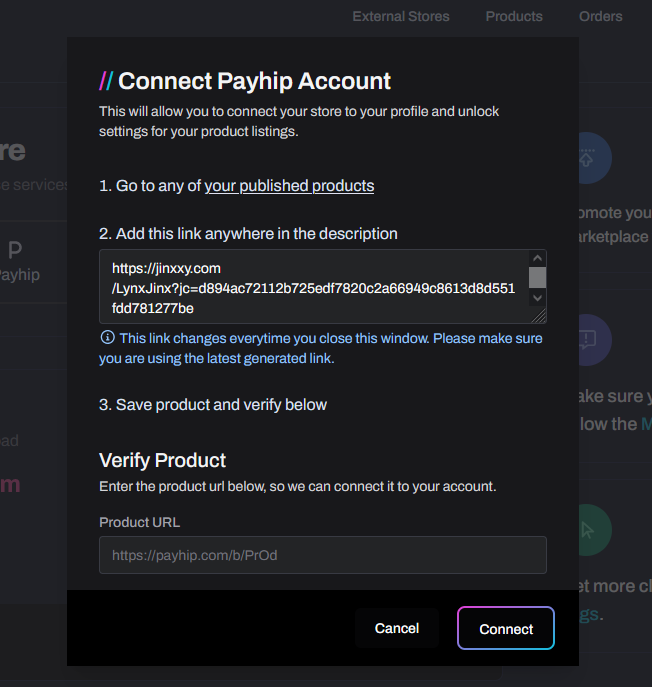 Once the store is verified the new store name and the old store name should be updated and merged.